Lead Paint Inspection Service in Strawberry Mansion
Lead Paint Inspections Service in Philadelphia & South Jersey

The Strawberry Mansion neighborhood in North Philadelphia once had the infamous reputation of being one of the most dangerous neighborhoods in North Philadelphia in terms of crime and violence. Now, it's becoming known as a place where children are being poisoned by the presence of lead from the older homes in disrepair or which have been demolished. Fortunately, city officials have been stepping up to create laws and regulations around the protection of public health due to this serious issue. A recent article,  entitled "Lawmakers demand action on Philly's lead-paint scourge" which can be read in its entirely on the Philly.com website.
Call Now for a Quotation for a Lead Paint Test and Certification anywhere in the Philadelphia area: 215-284-0086
Certified Lead Paint Inspections Now Required In Strawberry Mansion
Homes in the Strawberry Mansion section in North Philadelphia are riddled with lead. Landlords are now requires have their properties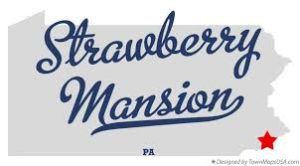 (those build prior to 1978) inspected by a certified lead paint inspection service to determine if the their units are safe from the hazard of lead paint when renting a unit to any family with a child or children age 6 or under. Lead in the blood is toxic to any person. However, it ravages the blood and organs of young children causing any number of organ damage including brain damage. The biggest danger is to children who's brains and organs are still in their primary development stages and so this makes them especially susceptible to permanent damage.
Testing for Lead in Philadelphia and the Inspection and Certification Process
Our firm, Bay Hill Environmental, provides testing for both lead-safe and lead-free certifications.  Neither is expensive and both can be done very quickly. We can often inspect a property the same or next business day.
A property is inspected with a special XRF Gun which identifies the presence of lead, even if it's buried beneath coats and coats of paint. If the inspection results on a positive discover of the presence of lead, the next stage of the inspection is is to learn if there's any evidence of active lead dust in the environment. For this, we use specially treated dust wipes on various surfaces of the dwelling. These wipes are sent to a lab for analysis.
Good news: if no lead dust is present on the wipes, the dwelling qualifies for a Lead-Safe Certification. Lead-Safe is NOT a permanent status. The dwelling must be reinspected in 2 years if the unit is to be rented to another family. The certification remains in good standing for the duration of the tenant's stay, even after 2 years.
Bad news: If the dust wipes come back showing a positive presence of lead dust, the property can not acquire a lead-safe status.
To contact a Lead Inspection Service in Strawberry Mansion, CLICK HERE.
Lead-Free Inspection
Lead-Free is a permanent status. When we have inspected the walls, floors, doors, and trim of the entire dwelling and found no presence of lead, the property qualifies for a Lead-Free Certification, which is a lifetime status.