Lead Paint Inspection in Conshohocken Borough of Montgomery County
Lead Paint Inspections Service in Philadelphia & South Jersey

Located on the banks of the Schuylkill River, the borough of Conshohocken is a part of the greater Philadelphia area. In recent years, this historically industrial town has undergone a huge redevelopment of commercial and residential properties along the riverfront.
The Importance of Lead Paint Testing in Conshohocken
Like many other suburbs and surrounding towns in the Philadelphia area, many of the residential properties in Conshohocken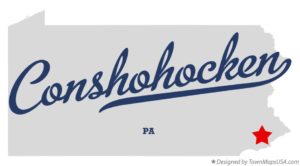 were built well before the federal government banned lead-based paint in 1978. That means that this dangerous substance may still exist in many homes, condos, and apartments.
If you are a landlord of a rental property in Conshohocken, under regulations passed in 2012, you must undergo testing to ensure that any homes or apartments you rent to tenants are lead-safe or lead-free, if they were built prior to 1978.
According to the CDC, exposure to any amount of lead paint is harmful, especially to children under six years of age, pregnant women, and their unborn babies. Lead exposure has been linked to brain damage, neurological problems, and learning and developmental disabilities.
Learn How Safe Your Conshohocken Home Is!
Before you are allowed to rent a house, condo, or apartment built before 1978, you must receive either a lead-safe or lead-free certification. Thankfully, it's easy to do just that when you contact Bay Hill Environmental, a lead paint testing service operating in Montgomery County and surrounding areas.
When you schedule a lead paint inspection with Bay Hill Environmental, our technicians will come into the home and test multiple layers of paint to ensure that they are either free of any lead-based paint, or safe from harmful, active lead dust. This dust can develop when renovations or repairs are done in a home, and can settle on the floors and in corners that are easily accessible to young children. If the home is found to have lead paint but no lead dust, you will receive a lead-safe certification and must have testing done every two years or between tenants.
If you are not a landlord but own your own home in the Conshohocken area, Bay Hill Environmental can also put your mind at ease that your home is safe for your family.
Contact us here, or give us a call at 215-284-0086 for a free quote or to schedule your inspection.