Lead Paint Inspection Service in Burlington County
Lead Paint Inspections Service in Philadelphia & South Jersey
Burlington County, New Jersey is a bustling, populous county with a long history dating back to the early days of American settlement. The large area of Burlington County stretches the width of South Jersey, and it's situated between the Delaware River and the Great Bay that leads out to the Atlantic.
The Dangers of Lead Paint In Your Burlington County Home
As a region with a long history, you won't be surprised to learn that there are many homes,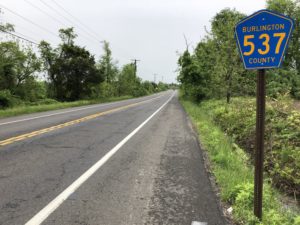 apartments, and other buildings in Burlington County that were built prior to federal regulations regarding lead-based paint that went into effect in 1978. From then on, the use of such paint was outlawed in any newly constructed or renovated buildings; however, layers of lead-based paint is likely to still exist in older buildings.
Starting in the early 1990s, further regulations were enacted regarding lead paint. In 1992, new legislation required the EPA and HUD to disclose any information about lead-based paint in homes going up for sale or lease. In more recent years, some major cities have enacted local ordinances, requiring landlords to undergo lead paint testing and receive lead-free or lead-safe certification before renting out older homes and apartments.
Learn How Safe Your Burlington County Home Is
The reason behind all the strict laws regarding lead paint is that exposure to lead on any level has been found to be extremely dangerous. The CDC says that in particular, lead exposure is detrimental to young and unborn children. It can lead to developmental disabilities, neurological damage, and learning disorders. Even if no lead-based paint has been used in your home since it was outlawed in 1978, there may still be layers of it under newer paint. If you renovate or repair fixtures such as door and window frames and cabinets, you could stir up lead dust from those layers.
Contact Bay Hill Environmental for Lead Testing Services in Burlington County
To protect yourself and your family, contact Bay Hill Environmental before buying or leasing any home or apartment built prior to 1978 in Burlington County. Our skilled technicians can perform an efficient, effective test through multiple layers of paint to determine if your home is lead-safe or lead-free. Testing is affordable and simple, and will allow you to make any necessary arrangements to remediate the dangers, or go ahead and move in without worrying about putting your family at risk. 
We serve the entire southern New Jersey area, including Burlington County. Contact us here, or give us a call at 215-284-0086 for a free quote or to schedule your inspection.