Lead Paint Inspection Service in Cape May County
Lead Paint Inspections Service in Philadelphia & South Jersey
Cape May County is the southernmost county in New Jersey, the second least-populated county in the state, and a huge draw for vacationers, making tourism the county's largest industry. With the Delaware Bay on one side and the Atlantic Ocean on the other, Cape May County is home to more than 30 miles of beaches, barrier islands, and seaside resorts. 
However, despite its smaller population and transient population, Cape May County also has a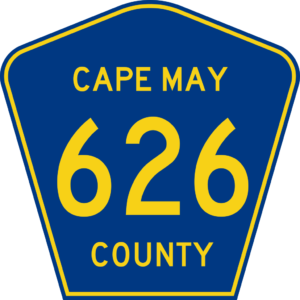 long history that dates back to the earliest European settlers. It's also home to America's oldest seaside resort, which was founded in 1690. That means that this fascinating area is home to many historic buildings, including homes, apartments, and vacation rentals.
The Dangers of Lead Paint In Your Cape May County Home
You may ask why it's important that there are many historic buildings in Cape May County. The short answer is that any building erected prior to 1978 may have layers of lead-based paint somewhere inside. That's because 1978 is the year the federal government outlawed the use of lead-based paint.
The dangers of lead-based paint have come even more to light in recent decades. The CDC says no amount of lead exposure is safe, especially for young children, pregnant women, and unborn babies. Starting in 1992, the EPA and HUD were required to disclose any information about lead-based paint used in homes that were going up for sale or lease. Some major cities, such as Philadelphia, have enacted local ordinances requiring landlords to test for lead-based paint before renting out a home or apartment.
Even if lead-based paint is several layers down in an older building, it can begin to flake and cause lead dust if you perform any renovations or repairs. This can put your own family at risk, as well as any long-term or short-term tenants.
Learn How Safe Your Cape May County Home Is
To ensure the absolute safety of anyone living in your property, contact Bay Hill Environmental today. We serve the entire South Jersey area, including Cape May County, with efficient, affordable, and effective lead paint testing. We can test through multiple layers to determine whether there is any lead paint and whether it is likely to cause lead dust. That way, you can either take steps to remediate the dangers, or gain peace of mind knowing that your family or any of your tenants are completely safe.
We serve central and southern New Jersey, including Cape May County. Contact us here, or give us a call at 215-284-0086 for a free quote or to schedule your inspection.