Lead Paint Inspection Service in the Doylestown Section of Bucks County
Lead Paint Inspections Service in Philadelphia & South Jersey

Making Your Doylestown Home a Safe One!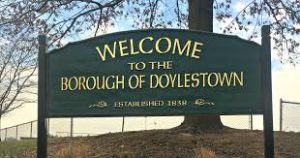 Doylestown is the county seat of Bucks County, Pennsylvania. It has a rich history, beautiful parks and neighborhoods, and a vibrant art scene.  Residents of Doylestown live in newly constructed neighborhoods and old historic homes and enjoy a wonderful quality of life.
Bay Hill Environmental is a licensed and certified Lead Paint Inspection service. We inspect homes and yards for Lead-based Paint (LBP) and provide Lead-Free and Lead-Safe certification. We service homeowners, investors, landlords, and property management companies in Doylestown and the surrounding Bucks County area. With such a plethora of homes built prior to 1978 in the Bucks County area, it would be wise for all homeowners to get their properties tested.
Why Lead Paint Testing Is Important
In 2011, the Philadelphia City Council passed a bill that amended two parts of the city code, Chapter 6-800 and Chapter PM-102.0. These amendments added a number of regulations related to testing for lead paint. Landlords, property managers, and anyone who wanted to rent out a dwelling that was built before 1978 is required to have the home tested for lead paint, especially if anyone six years of age or younger will be living in the home. This certification may need to be renewed every two years if the home is being rented to someone else.
How Bay Hill Environmental Tests Doylestown Properties for Lead-Based Paint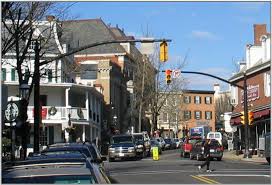 Bay Hill Environmental inspects your home and land with a special XRF Gun which identifies the presence of lead, even if it's buried beneath coats and coats of paint!
The lead found in older paint can be very dangerous. Dust from the paint becomes toxic when it enters the blood and can cause serious problems for adults.
It's even more dangerous for children under the age of 6. During their formative years, their brains are still developing, and lead can affect this development, leading to permanent learning disabilities and brain damage.
Learn How Safe Your Bucks County Home Is!
Even if you're not planning on renting out your home, it's still a good idea to make certain it's safe for your family. If you're a landlord or homeowner in Bucks County, contact us today or give us a call at 215-284-0086 to schedule an appointment.