Lead Paint Inspection Service in Mercer County
Lead Paint Inspections Service in Philadelphia & South Jersey
Mercer County, New Jersey, is an important location in American history, with several historical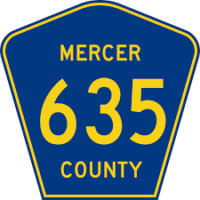 markers designating the path the Continental Army took through the area during the Revolutionary War. The area is also home to major institutions like Princeton University, the state's capital city of Trenton, and hundreds of thousands of Garden State residents.
Being such a historic area, it should come as no surprise that there are many homes, apartments, and other buildings in Mercer County that were built prior to federal regulations regarding lead-based paint went into effect in 1978. That year, the federal government outlawed the use of lead-based paint in any newly constructed or renovated buildings; however, many already-existing buildings would have still had lead-based paint in use.
The Dangers of Lead Paint In Your Mercer County Home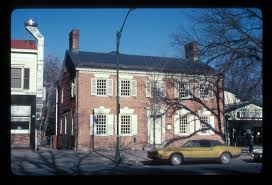 As the dangers of lead-based paint have come to light, there have been further regulations passed on federal, state, and local levels. In 1992, new legislation began requiring the EPA and HUD to disclose any information about lead-based paint used in homes that were going up for sale or lease. And in some cities near Mercer County, such as Philadelphia, local ordinances have begun requiring lead paint testing before renting out homes and apartments that were built prior to 1978.
The importance of testing for lead paint cannot be stressed enough. The CDC has determined that no level of lead exposure is safe for anyone, but especially for children under the age of six years, along with pregnant women and their unborn babies. Lead exposure has been linked to neurological problems, brain damage, and learning and developmental disabilities.
Learn How Safe Your Mercer County Home Is
If you are considering buying or leasing a home built prior to 1978 in Mercer County, be sure you contact Bay Hill Environmental first to put your mind at ease about any lead paint dangers. Our efficient, affordable lead paint testing service will allow you to find out whether there is a presence of lead-based paint in the home, and whether it poses any danger to you and your family. That way, you can either take steps to remediate the dangers, or go ahead and move in without having to worry about the safety of your loved ones.
Contact Bay Hill Environmental for Lead Testing Services in Mercer County
If you're in need of a lead inspection service in Mercer County, Bay Hill Environmental is here to assist you. Our team uses the latest in lead testing equipment to quickly and accurately determine if there's any danger in the property. We will schedule your inspection as quickly as possible—in some cases, we may even be able to do the tests the same day you call.
Want to know more?
We serve central and southern New Jersey, including Mercer County. Contact us here, or give us a call at 215-284-0086 for a free quote or to schedule your inspection.