Lead Paint Inspection Service in Ocean County
Lead Paint Inspections Service in Philadelphia & South Jersey
As one of the fastest-growing counties in the state of New Jersey, Ocean County is perfectly situated between New York City, Philadelphia, and Atlantic City. This gives the area, along with its scenic coastline, a great appeal that leads many people to want to live in this part of South Jersey, as well as visit.
The Importance of Lead Paint Testing in Ocean County
With more than 600,000 people living in Ocean County, it's no surprise that homes and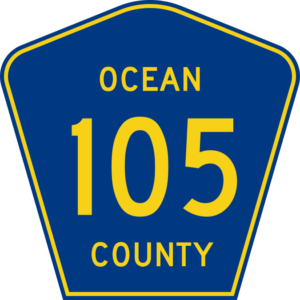 apartments are always in demand. And whether you're looking to buy a home in this vibrant area, or you're a property manager looking for the perfect tenant, there's an important element of the process that you need to consider: lead paint testing. 
The federal government outlawed lead-based paints in all buildings in 1978, after the CDC found that exposure to even tiny amounts was harmful to anyone, but especially to young children, pregnant women, and their unborn babies. Lead exposure can cause neurological problems, brain damage, and learning and developmental disabilities. Since then other laws regarding lead paint have gone into effect, including a 1992 law requiring the EPA and HUD to disclose any information regarding lead-based paints in homes going up for sale or lease. Some major cities have even enacted ordinances requiring landlords to receive a lead-safe or lead-free certification before renting homes and apartments out to families with small children.
Learn How Safe Your Ocean County Home Is!
Fortunately, it's easy and affordable to get the proper testing and certification through Bay Hill Environmental, a lead paint testing service that operates in Ocean County and other surrounding areas of South Jersey. Our certified technicians can test multiple layers of paint in homes and apartments to ensure that they are either free of lead-based paint, or safe from harmful, active lead dust, which can often develop when renovations or repairs are made to cabinetry, window casings, trim and mouldings, and other fixtures in a home. If you're a homeowner in Ocean  County, you can also contact Bay Hill Environmental to ensure that your home is safe for your family to live in. 
Contact Bay Hill Environmental for Lead Testing Services in Ocean County
Contact us here, or give us a call at 215-284-0086 for a free quote or to schedule your inspection.