Lead Paint Inspection Service in the Bensalem Neighborhood of Bucks County
Lead Paint Inspections Service in Philadelphia & South Jersey

Lead Paint Inspection Service in the Bensalem Section of Bucks County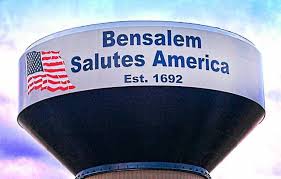 Bensalem is a friendly and beautiful town in Pennsylvania. Established in 1692, it's known as the gateway between Center City Philadelphia and the picturesque countryside of Bucks County. There are many beautiful homes, galleries, parks, and other fun things to do and see in this 21-square-mile area.
Landlords and property managers in Bucks County who rent out multi-unit dwellings should be aware of the laws Philadelphia has passed regarding lead paint.
Any Bensalem landlord who owns property that was built before March 1978 must be able to produce a certification that proves that the home has been tested and is lead-free or lead-safe if any child age six or under will be living there. This is because young children can suffer a number of learning disabilities health problems, including brain damage if they are exposed to even moderate amounts of lead.
Call now to receive a Lead Paint Test and Certification Quote if you are located anywhere in the greater Philadelphia area: Call 215-284-0086
Bay Hill Environmental is an Independent Licensed Lead Paint Testing Service
As a licensed lead paint risk assessor in the City of Philadelphia (Cert#003619), we do not enforce the law but rather help you if you're a property investor, landlord to become compliant with the law and also in reducing your risk of being sued for any damages which could be caused by exposing tenants to unsafe living conditions.
We protect Bucks County homeowners and apartment dwellers as well. If you're living in an apartment which has not been inspected, you may wish to invest in one.
Your home and land will be inspected with a special XRF Gun which identifies the presence of lead, even if it's buried beneath coats and coats of paint. If the inspection results on a positive discovery of the presence of lead, the next stage of the inspection is is to learn if there's any evidence of active lead dust in the environment. For this, we use specially treated dust wipes on various surfaces of the dwelling. These wipes are sent to a lab for analysis.
To contact a lead paint inspection service in Bensalem, CLICK HERE.
Selling your Bensalem home and want to assure the buyer that the paint is safe?
You need to trust one of the best teams in the industry. For this area, that's Bay Hill Environmental. Our team has worked with many apartment owners, landlords, investors, home buyers and homeowners in the Bucks County area for years, and our lead paint certifications are timely and affordable.
Learn about the owner of Bay Hill Environmental Services
Quickly Learn if Your Paint Contains Lead
While exposure to lead is most dangerous to younger children, there are no safe levels of lead in the human body. You need to know now if you are living with lead in your home or year, especially if you have small children. Our dedication to providing service as quickly as possible means we're on your property in one to two days. If possible, we'll even be there the same day you call.
Professional Lead Paint Testing In Bensalem and the Surrounding Bucks County Area
We're dedicated to helping you learn if your Bensalem home is lead-free or lead-safe. There's never a wrong time to have your home tested, even if you're not selling it. If you want to learn more or get a quote, click on the Contact Us link or call us at 215-284-0086
To learn the difference between Lead-Free and Lead-Safe Certification, CLICK HERE.