Lead Paint Inspection Service in the Chester, Delaware County
Lead Paint Inspections Service in Philadelphia & South Jersey

Chester is the largest city in Delaware County, and is the oldest city in Pennsylvania. The town sits on the western banks of the Delaware River, between Philadelphia and Wilmington, and features several buildings that are listed on the National Register of Historic Places. Chester is known for its sports, most notably the Harrah's Casino and Racetrack, or "racino," and the Philadelphia Union Major League Soccer team.
The Importance of Lead Paint Testing in Delaware County
With so many historic buildings, homes, and apartments, it should come as no surprise that many buildings in Chester are filled with dangerous lead-based paint. Like other neighborhoods in Philadelphia and the surrounding areas, landlords in Chester are now required to ensure any properties they own are lead-safe or lead-free, if they were built before 1978, prior to renting them out.
Exposure to lead-based paint has proven to be extremely harmful to anyone, but especially to young children, pregnant women, and their unborn babies. Lead exposure can cause neurological problems, brain damage, and learning and developmental disabilities. That's why lawmakers enacted recent legislation requiring lead paint inspection and certification for rental properties built before 1978.
Learn How Safe Your Chester Home Is!
Fortunately, it's easy and affordable to get the proper testing and certification through Bay Hill Environmental, a lead paint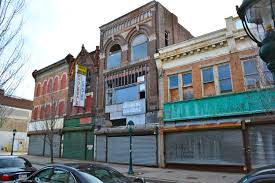 testing service that operates in Delaware County and other surrounding areas. Our certified technicians can test multiple layers of paint in homes and apartments to ensure that they are either free of lead-based paint, or safe from harmful, active lead dust, which can often develop when renovations or repairs are made to cabinetry, window casings, trim and mouldings, and other fixtures in a home.
If you're a homeowner in Chester, you can also contact Bay Hill Environmental to ensure that your home is safe for your family to live in. Whether you're a landlord or homeowner, this testing can also protect you from heavy fines, expensive remediation efforts, and hefty medical bills.
Contact us here, or give us a call at 215-284-0086 for a free quote or to schedule your inspection.