Lead Paint Inspection Service in the Norristown area of Montgomery County
Lead Paint Inspections Service in Philadelphia & South Jersey

Located just six miles northwest of Philadelphia, Norristown is a beautiful borough situated among rolling hills and sectioned by the Schuykill River and two of its tributaries, the Stony Creek and the Saw Mill Run. The city has a long history of theater and the arts, and today boasts two performing arts centers, Theatre Horizon theater company, and a variety of art galleries.
Although revitalization efforts have brought in a lot of newer housing units, Norristown is still home to many older houses, apartments, condos, and duplexes. As many of these were built prior to 1978, they are especially likely to contain dangerous lead-based paint. The CDC has found that no amount of lead is safe for any person to inhale or ingest, and that it is especially detrimental to children under the age of six, who can experience stunted development, brain, and neurological damage.
Why Lead Paint Testing is Important
In 2011, the Philadelphia City Council amended parts of the city code, adding regulations related to testing for lead paint based on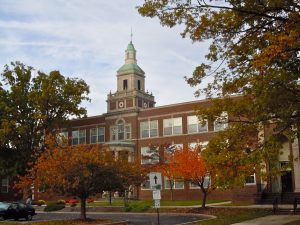 the CDC's findings. The new rules require anyone who rents out a home or apartment that was built before 1978 to undergo testing for lead paint in the home. This is especially important if the landlord or property manager plans to rent to families with young children.
Proper testing will hopefully lead to either a lead-free certification, which means no testing will ever be required again; or a lead-safe certification, which means there is a presence of lead-based paint in the home but no evidence of active lead dust. The latter certification requires renewal every two years or between tenants.
Affordable Lead Testing Services in Montgomery County
If you own or manage a rental property in Norristown, contact Bay Hill Environmental to learn about affordable, efficient lead paint testing from certified technicians who can ensure your home or apartment is safe for tenants. We use a special XRF Gun that can detect lead paint beneath several layers, and special wipes that can determine if lead dust is active in the home. Whether you receive a lead-safe or lead-free certification after our testing, having this important service done is certainly more affordable than the hefty fines you could face if you avoid it, or the expensive remediation required if there's ever a problem! If you own your own home, we can also test to give you peace of mind that your family is safe from dangerous lead.
Contact Bay Hill Environmental
To get a free quote or schedule your lead paint inspection, contact us today using this form or by calling us at 215-284-0086.