Lead Paint Inspection Service in the Upper Darby Township area of Delaware County
Lead Paint Inspections Service in Philadelphia & South Jersey

Situated just outside the western outskirts of Philadelphia, Upper Darby Township is one of the most culturally and historically rich areas of southeastern Pennsylvania. Upper Darby is home to more than 100 diverse cultures, with restaurants, an annual International Festival, and the historic Tower Theatre offering lots of options to its residents.
The township also features a variety of beautiful, historic residences, from the rowhouses common in Philadelphia, to single-family homes built from the turn of the 20th century to the mid-century, and other residential developments. While many of these homes are valued for their architecture, they often also feature a dangerous element – lead-based paint.
Lead Testing in Upper Darby Township Homes
Under recent legislation, all landlords in the Philadelphia area who own rental properties that were built prior to 1978 – which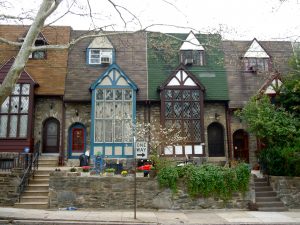 includes a majority of homes in Upper Darby – must have those properties inspected for lead paint. Because lead paint can be extremely detrimental to anyone, especially young children, landlords must receive a lead-free or lead-safe certification in order to be able to rent homes to families.
Affordable Lead Testing in Delaware County
The professionals at Bay Hill Environmental are well-versed in the current laws and requirements for lead testing, and can offer you affordable, guaranteed inspection services. Our technicians use a special XRF Gun that identifies the presence of lead, even if it is under multiple layers of paint.
When Bay Hill Environmental conducts your inspection, you can expect one of a few results. If lead is found to be present, we'll use special wipes to determine if there is active lead dust in the air. If there is none, you will receive a Lead-Safe certification, which will need to be renewed every two years or between tenants if a tenant lives in the property longer than two years. If there is active lead dust, you will not receive a certification and will need to take steps toward remediation.
In the event that no lead is detected in the home at all, your property will receive a Lead-Free certification and will never require testing again!
Learn How Safe Your Upper Darby Home Is
Lead inspection with Bay Hill Environmental is fast and affordable. While only landlords are required to have properties tested, we also offer testing to homeowners who want to ensure their families are safe from dangerous lead. Contact us today or give us a call at 215-284-0086 to get a free quote and schedule your appointment.