Lead Paint Testing in the Phoenixville Neighborhood of Chester County
Lead Paint Inspections Service in Philadelphia & South Jersey

The borough of Phoenixville in Chester County has a rich, vibrant history. Situated just 28 miles northwest of Philadelphia, and located at the bisection of the Schuylkill River and French Creek, the town is known for iron and steel mills, water power, and the largest National Register of Historic Places in Chester County. It has been named one of "10 Awesome Neighborhoods to Call Home" by Philadelphia Magazine.
Being home to so many historic buildings means that Phoenixville is filled with beautiful, character-rich homes and apartments. This is great news for people who love gorgeous architecture, but presents a challenge to the landlords and property managers who rent out such homes and apartments to local residents.
The Importance of Lead Paint Testing in Chester County
As part of the Philadelphia Metro Area, Phoenixville is subject to relatively recent regulations guiding the testing of homes and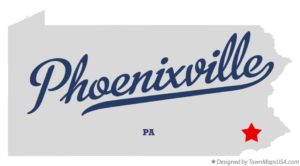 apartments built prior to 1978 for the presence of lead-based paint. Although lead paint was outlawed that year, in the ensuing years more information has come to light about the dangers of exposure to lead paint and lead dust. It is especially dangerous for very young children and unborn babies, who may suffer birth defects, developmental disabilities, and learning problems.
Learn How Safe Your Phoenixville Home Is
Under the new regulations from the Philadelphia City Council, all landlords must have a lead-based paint inspection carried out on any home or apartment built prior to 1978, before renting to families with children under six years of age. These inspections will determine whether the home is free of any lead-based paint, free of active lead dust in the presence of lead-based paint, or if the home must undergo remediation before being rented out.
Affordable Lead Paint Testing in Chester County
The technicians at Bay Hill Environmental are well versed in the new laws and use the latest technology to ensure that your rental property is safe for any tenants. Our special XRF Gun can identify the presence of lead paint, even under several layers, and special wipes can determine whether there is active lead dust in the event we do find lead paint. Our inspections are effective, efficient, and affordable, and will certainly save you more money than if you had to pay hefty fines for skipping an inspection, or for expensive remediation.
While only landlords are required to have properties tested, we also offer testing to homeowners who want to ensure their families are safe from dangerous lead. Contact us today or give us a call at 215-284-0086 to get a free quote and schedule your appointment.